Quality Services for Our Guests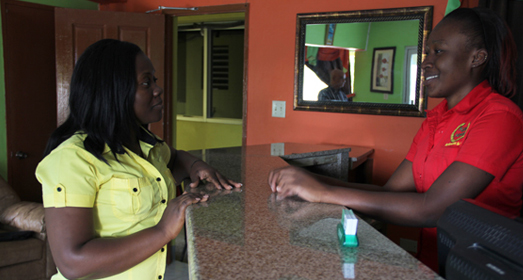 Serving Vacationers, Tourists & Business Travellers
Whether you are a business guest or vacationing, Kibo Hotel offers you the chance to enjoy personalised service within a small resort. Our service team consists of dedicated individuals who are experts in delivering quality services to our guests.
Air-Conditioned Rooms
Our hotel offers beautiful, air-conditioned rooms which are equipped with all the basic amenities. You'll surely feel like home here.
Hot & Cold Water
This is the basic facility that many hotels fail to provide. We have attached modern bathrooms with hot and cold water supply.
Free Wi-Fi
We provide Wi-Fi services to our guests. And the best thing is that the internet service is free of charge.
24 Hours Security
We have qualified armed guards, 24-hours on premises. So when you're in the hotel, you can have complete peace of mind.
Cable TV
All our rooms have a cable TV connection. So enjoy all your favourite channels or watch a movie.
Restaurant
Our restaurant aims to deliver distinctive dining experiences to our guests. Our menu offers both traditional as well as international cuisines.